We are a full service taxidermy shop celebrating our 41st year in business. We specialize in the wholesale decorating of restaurants, hotels, bars, and night clubs. We have a complete steer horn manufacturing and warehousing of polished and unpolished steer horns. We sell polished steer horn pairs as well as unpolished. We welcome bulk orders of steer horns. We have had many satisfied customers over the years including Phillip Morris USA, Black Eyed Pea Restaurant, Rib Crib, Universal Studios, and the MGM Grand Las Vegas. Come and visit our showroom on the corner of 18th and Franklin Ave. Waco, Texas.
HERE'S WHAT MY CUSTOMERS HAVE TO SAY


I just wanted to send you a quick "thank you" for sending me those terrific horns. I just recently installed them on my 2004 Cadillac limousine, "the Cadillac". Thank you so much for sending me such beautiful horns. Feel free to put my picture on your webpage if you wish. Thanks again from South Dakota!

Gary Childress Midlothian, Texas July 6. 2013
Chad Aeschlimann

Hi y'all Terry up here in Ft Worth. Thank you so much for the skull here's how it looks on my food truck
Byron - thanks so much for doing exactly what you said you would do, at the price you quoted - and we got the horns on time! Great job - they are beautiful - you are craftsmen! Attached are a few photos of the fun we had attaching the horns to our friends Jeep. Mary

Two steer horn sets arrived yesterday afternoon.
WOW! You folk REALLY pack these right!
Assembled and on the wall now.
Great service, and if anything, ya'll are a bit conservative in your measurements for the steer horn sizes.
John P. Long
Knoxville, Tennessee
Dear Sir or Madam;
I got the longhorn skull today and I'm delighted with the quality of the piece! Though the span's not as big as some of the others I looked at, I kept going back to this particular one (#35). I looks great! Even the slight twist of the horns adds to its charm. The wife likes it too. ;-)
Believe it or not, it will reside in our RV (pic attached) until we go off the road full time and then grace our living room. My desire to, at one time, acquire a skull and horns of my very own has been satisfied and I can cross it off my bucket list. LOL!
Thanks so much for a great product! I'll recommend you to anyone who admires my acquisition.
With best regards,
Tom (and Marilyn) Pine




Hi there--

Just wanted you to know I got my horns in Colorado today, and they are beautiful. (larger than I expected-!) They'll look great over my UT degree. If I can't have a cow or steer, I'll settle for the horns till I get back to Texas. Thanks--karen

Hello:

This past Monday I called to order a set of cow horns. I spoke with a very nice lady and requested a set of horns, "about 2 feet long, white with black tips." Tuesday afternoon they arrived - perfect! My client was very happy with the horns, and I am very happy about the great service (and the lady's willingness to find what I wanted).

Thank you very much,

Alexander Bond

Hello

Received the deer skull mount in excellent condition. The mount is very nice, very good quality. As always I like doing business with you.

Thanks, mike

It's has been one year since I found your website and you made me a set of Long Horns for my new SUV. The past year I have traveled to Tennessee, Pennsylvania, Virginia, Maryland and Washington, D.C. This summer I will be in Orlando, FL, so add the states between Virginia and Florida. I have had so many questions and compliments about the horns.

I have been directing those people to your website and I hope you have seen an increase in business. Yet, I have not seen anyone with horns on their vehicles in my travels.

As soon as I finish the latest modifications to the vehicle I will send you some more pictures.

Feel free to use these pictures for your business as long as you leave the copyrights on the pictures or note that the pictures are the property of EJ Software, LLC.

<![if !vml]>
<![endif]><![endif]--><![endif]--><![endif]--><![endif]-->
EJ Software LLC
President/CEO
E.J. Wheeler, III


Hi, we purchased a set of your steer horns to mount on our recently acquired 1976 Cadillac Eldorado. Just wanted to share with you how fabulous they look!
Chris and Debra McDonald
Livonia, MI

Hello
I received the mount on 06/17/10, very nice mount, looks excellent. As I always say hats off to Bumsteer.
Thank You, Mike
Sirs:
Just to let you know, my order arrived yesterday (9/15/11) and I was quite pleased. The skull and horns were very well packaged and arrived undamaged. I was also pleased with this, as it was more impressive in person than on-line, both in color and size.
Again, I want to thank you for the effort, on your end, and I will be watching your web-site for my next purchase from you.
Regards,
Bruce Gosser
WWAAAAHHOOOO is what I said when I opened the box I got this morning.
To say I'm tickled is an understatement. I definately will be doing business with you folks
again. Figure I have at least a couple of months worth of FUN ahead of me with these
horns. Sure didn't take long to pick out MY PAIR. hehehehe
So, Thank you all very much. I am more than pleased with my purchase from you.
Have a great holiday season, and I will be ordering more horns in the near future.
AGAIN, THANK YOU VERY MUCH!
Sincerely
Mike Ballard (REDWOLFtheCONCHOMAN)
Two steer horn sets arrived yesterday afternoon.
WOW! You folk REALLY pack these right!
Assembled and on the wall now.
Great service, and if anything, ya'll are a bit conservative in your measurements for the steer horn sizes.
John P. Long
Knoxville, Tennessee
Howdy y'all,
I just want to say that I received my longhorn yesterday and it looks fantastic above the entryway to my dining room. It gives the room a whole new dimension to an already western decor. The center mount leatherette gives the longhorn an additional 13 inches in length. Happy holidays.
Much obliged,
Chris
Old West Stuff | Blowing Horns | Sitemap | Privacy Policy | Shipping & Returns | Antler Lighting | Cow Horn Utensils | Contact Us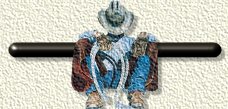 Jernigan's Taxidermy
1801 Franklin.
Waco, TX 76701
(254) 752-3208 Toll Free 1-800-490-5358
Email longhorn01@bumsteer.com
Copyright 1997-2004, Jernigan's Taxidermy. ALL RIGHTS RESERVED.
This site is maintained by 4th Gear Productions
For comments or problems with this site contact Webmaster