We stock quality Texas Longhorn Steers, Bulls and Buffalo shoulder mounts for restaurant, home, and bar decor. Mounted stuffed Armadillos, Longhorn Steer and Cow Horns, Cow Skulls, Cow Horn Utensils,
Bull skull & Antler lighting, Chandeliers, Candle holders make a unique western interior design.
Our deer antler lighting, antler chandeliers and deer antler candle holders are hand made in our shop in Waco Texas. Our clientele ranges from decorators to florists to the average consumer. Take a look at our products and decide for yourself. We have something for everyone!

LARGE WHITETAIL ANTLER
CHANDELIER 4 LIGHT
22" TALL
30" WIDE
$650.00
SOLD

MED. WHITETAIL ANTLER
CHANDELIER 4 LIGHT
20" TALL
21" WIDE
$475.00


SOLD

WHITETAIL ANTLER
SWAG LAMP 3 LIGHT
30" TALL
$275.00
SOLD


WHITETAIL ANTLER LAMP
WITH SHADE
$219.00
SOLD


LG WHITETAIL ANTLER
WALL SCONCE
1 LIGHT
$125.00
SOLD





SM WHITETAIL ANTLER
1 CANDLE HOLDER
6" TALL
$29.95 EACH
SOLD



STEER HORN LAMP
W/ SHADE
BASE 9 IN X 11 1/2 IN 24 IN HORN
$225.00





STANDING COW HORN VASE
12" TALL
$75.00
(VASE ONLY)


WALL COW HORN VASE
12" TALL
$25.00
(VASE ONLY)

Old West Stuff | Blowing Horns | Sitemap | Privacy Policy | Shipping & Returns | Antler Lighting | Cow Horn Utensils | Contact Us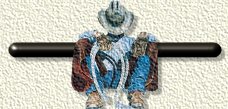 Jernigan's Taxidermy
1801 Franklin.
Waco, TX 76701
(254) 752-3208 Toll Free 1-800-490-5358
Email longhorn01@bumsteer.com
Copyright 1997-2004, Jernigan's Taxidermy. ALL RIGHTS RESERVED.
This site is maintained by 4th Gear Productions
For comments or problems with this site contact Webmaster